News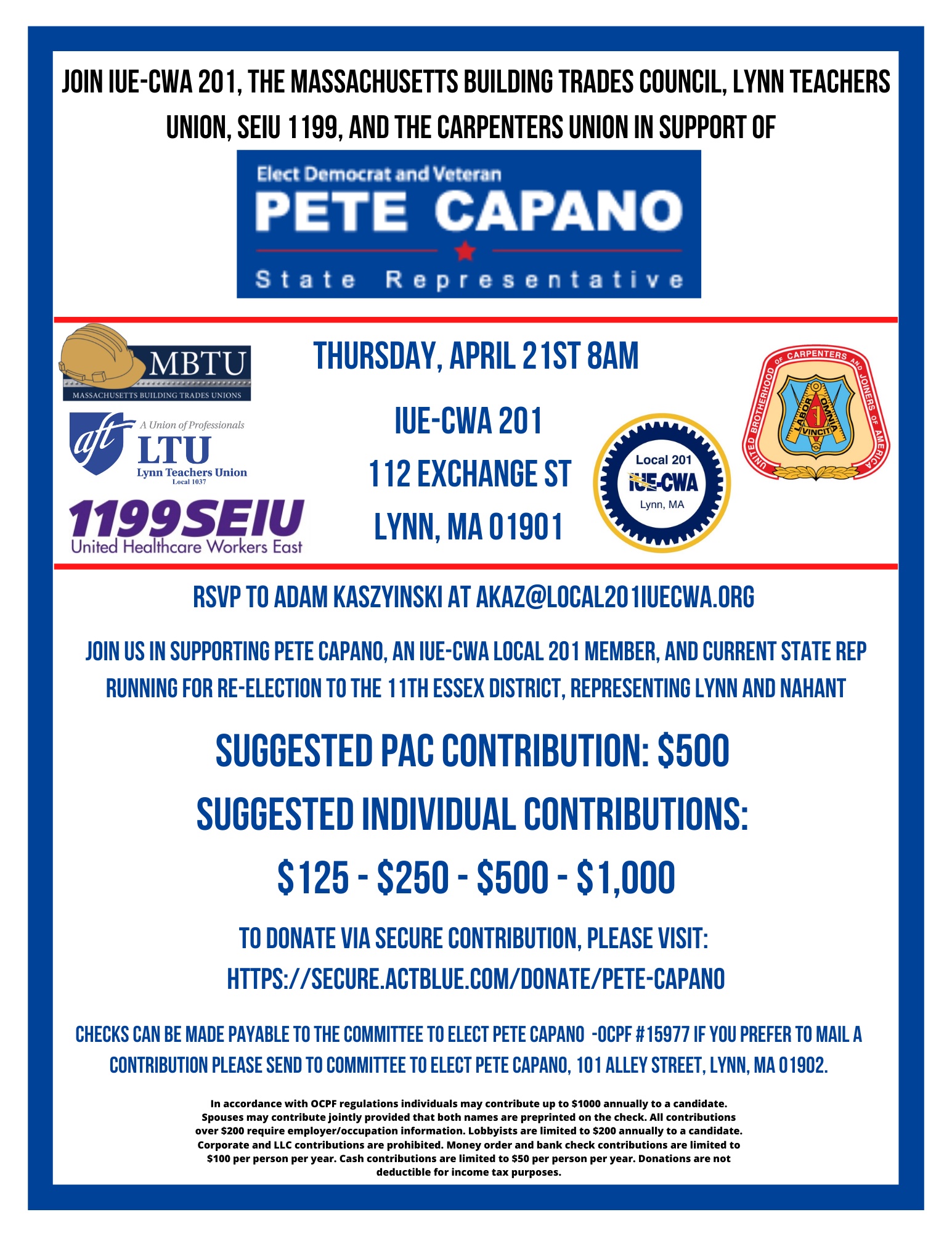 LTU1037 Endorses Pete Capano
"It was like waking up and learning you won the lottery." That's just one of the comments flooding the AFT offices from members who are elated to be free of student debt at last. After relentless advocacy, including an AFT lawsuit against former Education Secretary Betsy DeVos, the Public Service Loan Forgiveness program that was so broken is finally doing what it is supposed to do: delivering relief from student debt for thousands of borrowers. So far, $6.2 billion in student debt has been forgiven for 100,000 public service workers like teachers, nurses and professors.
AFT President Randi Weingarten today delivered a major address on the crisis hollowing out the teaching profession—massive disinvestment in public education and deprofessionalization. In her speech at the National Press Club in Washington, D.C., she called for reinvestment and freedom to teach. It was followed by two panels featuring education leaders who laid out pragmatic solutions.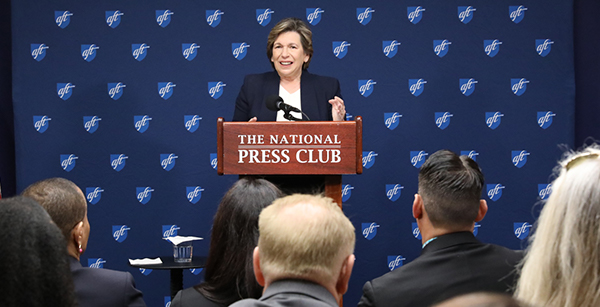 AFT President Randi Weingarten's latest column outlines the urgency of using our voices—our votes—in this life-changing election, when we will make a choice "between President Donald Trump, who has trafficked in chaos, fear, lies and division, and former Vice President Joe Biden, who seeks to reverse Trump's failures on COVID-19 and the economy, and to unite and uplift the American people." Besides the four crises we face—a pandemic, an economic crisis, racism and a climate emergency—democracy itself is on the ballot, as Trump continues to cast doubt on the legitimacy of the election.
In her September New York Times column, AFT President Randi Weingarten says that going back to school has never looked like it does now. Weingarten explains that because of President Donald Trump's response to the coronavirus, which has been chaotic, contradictory and inept, and the lack of federal guidance and funding, we're seeing a patchwork of school reopening plans across the country.
Please see the message below from Dr. Tutwiler.
Dear LPS Family,
The AFT is focused on the health and safety of our members, communities and students.
School and library closures related to the coronavirus pandemic have impacted hundreds of thousands of U.S. schools and libraries and affected millions of students. The AFT is working constantly to help our members and the people they serve navigate this virus, and buffer against the economic impacts. These are unique and challenging times, and information on COVID-19 is constantly evolving.
Since Massachusetts schools began closing in response to the COVID-19 pandemic last month, parents, students, and educators have spoken out and advocated for the cancellation of this year's MCAS. On Friday, this advocacy paid off, as Governor Baker signed legislation – passed by the Legislature on Thursday – that suspends the testing requirement this year.