AFT President Randi Weingarten's latest column outlines the urgency of using our voices—our votes—in this life-changing election, when we will make a choice "between President Donald Trump, who has trafficked in chaos, fear, lies and division, and former Vice President Joe Biden, who seeks to reverse Trump's failures on COVID-19 and the economy, and to unite and uplift the American people." Besides the four crises we face—a pandemic, an economic crisis, racism and a climate emergency—democracy itself is on the ballot, as Trump continues to cast doubt on the legitimacy of the election.
In her September New York Times column, AFT President Randi Weingarten says that going back to school has never looked like it does now. Weingarten explains that because of President Donald Trump's response to the coronavirus, which has been chaotic, contradictory and inept, and the lack of federal guidance and funding, we're seeing a patchwork of school reopening plans across the country.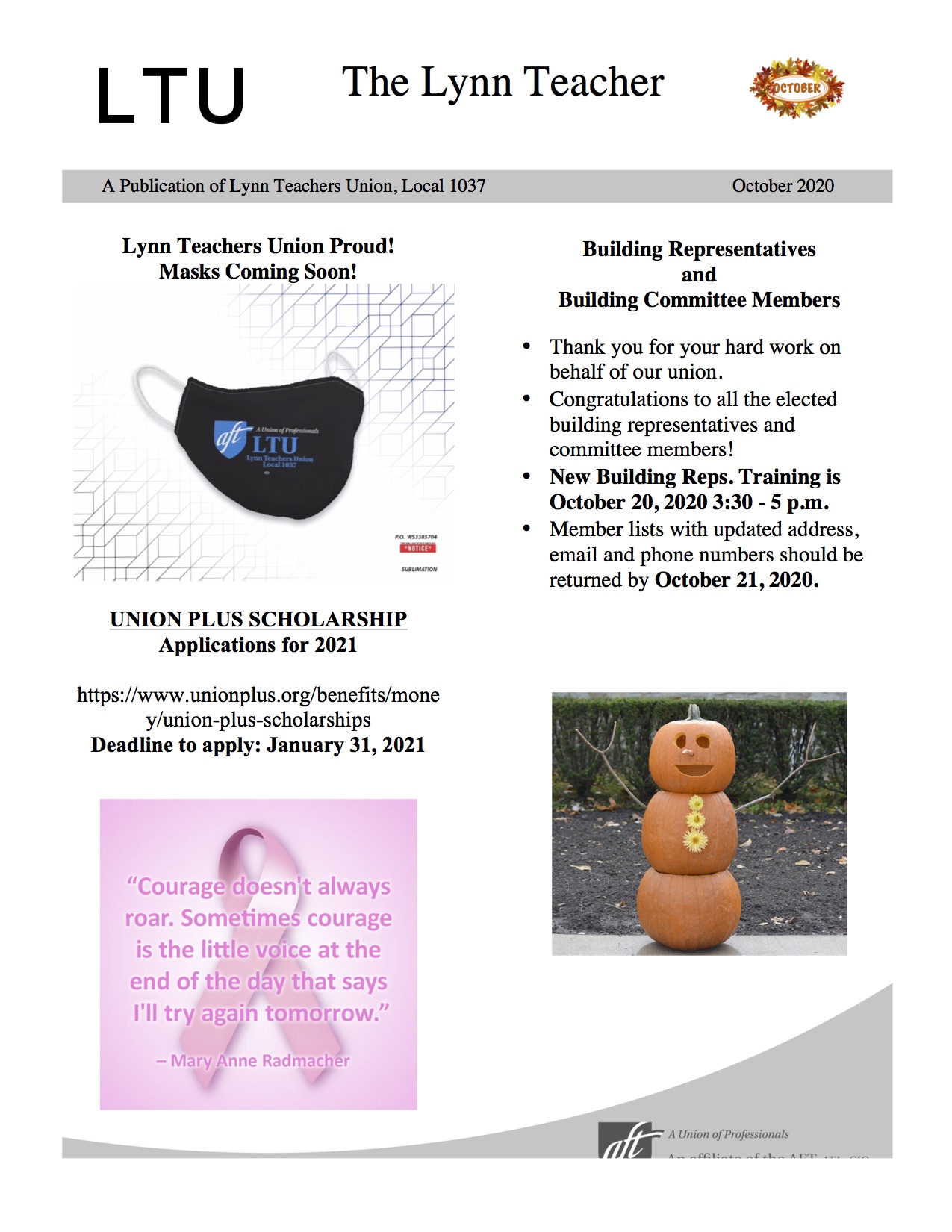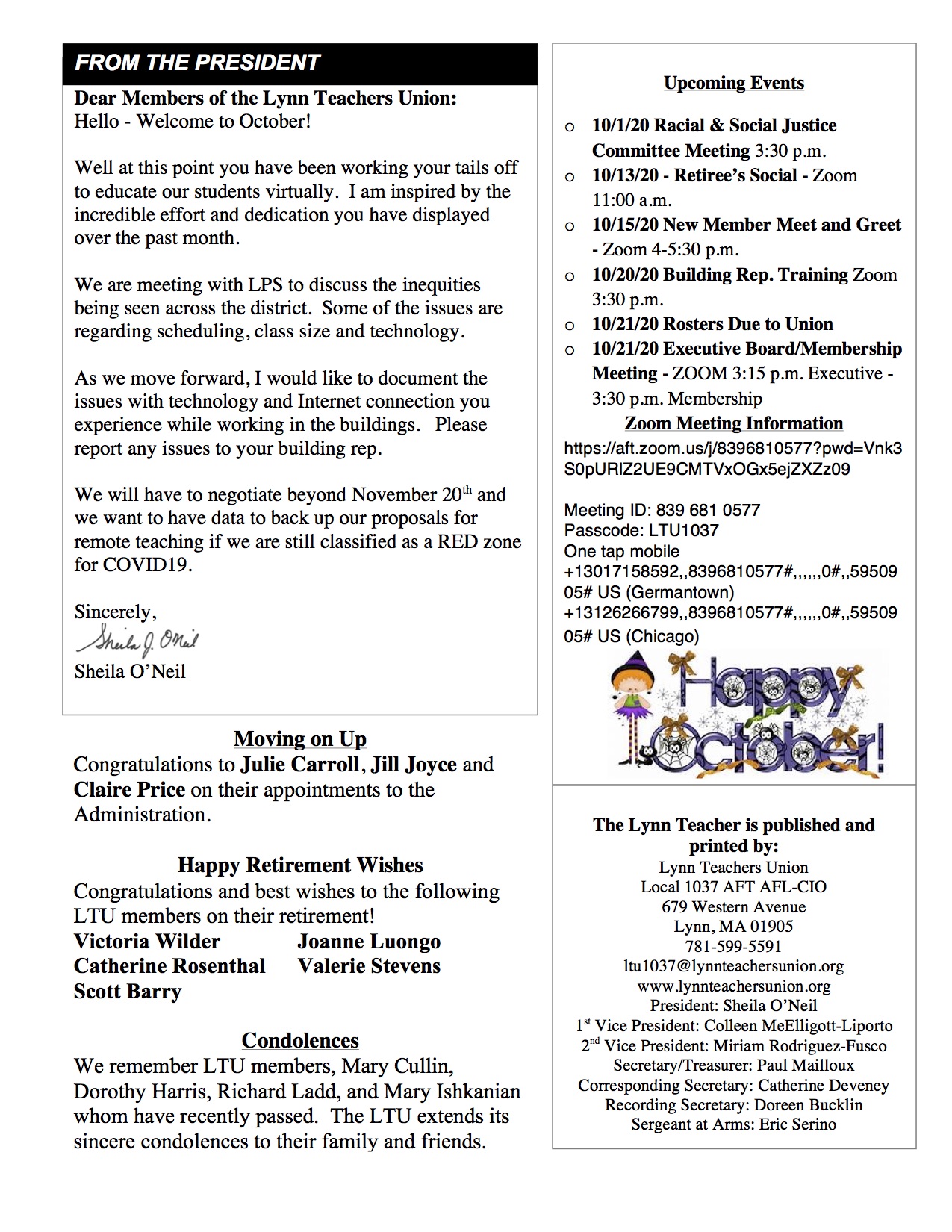 ¿Necesita alimentos para su familia?
"¿Necesita alimentos para su familia? Salvation Army le ayuda con una caja de alimentos por semana. Recogerla en: 1 Franklin St. Lynn, MA. De lunes a Viernes (9:00 a 12:00m). Si usted es indocumentado, no importa, a todos se les da los alimentos. Por favor pasen la voz! "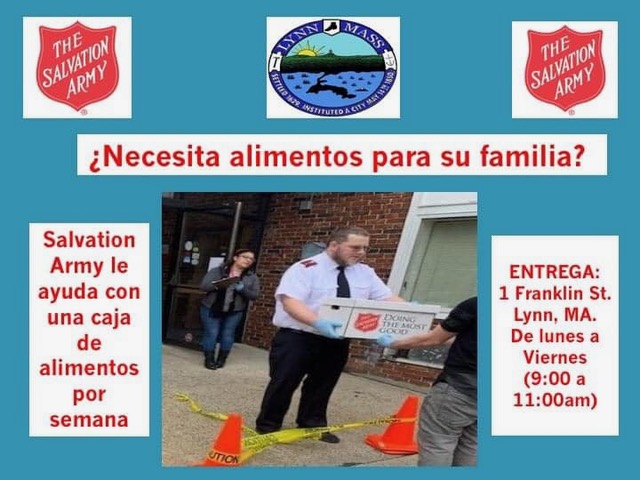 Paraprofessional Teacher Prepration Grant Program
The Paraprofessional Teacher Preparation Grant Program provides financial assistance to Massachusetts residents who are currently employed as paraprofessionals in Massachusetts public schools, but wish to become certified as full time teachers. This grant is designed to reduce their financial burden and help address the Commonwealth's current teacher shortage. Financial need is not a requirement for the Paraprofessional Teacher Preparation Grant. However, recipients must annually file the Free Application for Federal Student Aid (FAFSA).  For more information regarding this opportunity for paraprofessionals follow this link.